Hot dipped galvanized oval wire can have a light or heavy zinc coating. This type of oval wire usually has a length of 1000 meters or cut to any custom length. Supplying forms of hot dipped oval wire can be two major types: coiled wire or straight cut wire in pieces. The coiled oval wire is a standard 45 kg coil package.
Technical Information of Hot Dipped Gal. Oval Wire:
Tensile strength: 1300-1400 N/mm2
Breaking loading:700KGF Min.
Carbon: Mid carbon - SAE reference 1045 - 1055
Spring effect: The hot dipped oval wire in coil cannot come up by itself.
Zinc Coating of the Hot dipped oval steel wire: Compared with the electro galvanized zinc coating of 8-13g/m2, the hot dipped galvanized zinc coating for the oval wire can be 30-60g/m2 normally or 100-300g/m2 as custom required.
Detailed size of Hot dipped Galvanized Oval Wire:
| | | | | |
| --- | --- | --- | --- | --- |
| Oval Wire Length (meters /coil) | Coil Weight (KG) | Diameter (mm) | Minimum breaking stress (KG) | Zinc Coating |
| 1000 | 43 | 3.0 - 2.4 | 800 | superior |
| 1000 | 43 | 3.0 - 2.4 | 725 | standard |
| 600 | 43 | 3.9 -3.0 | 1200 | standard |
| 1000 | 36 | 2.7 - 2.2 | 600 | standard |
| 1000 | 36 | 2.2 - 2.7 | 345 | standard |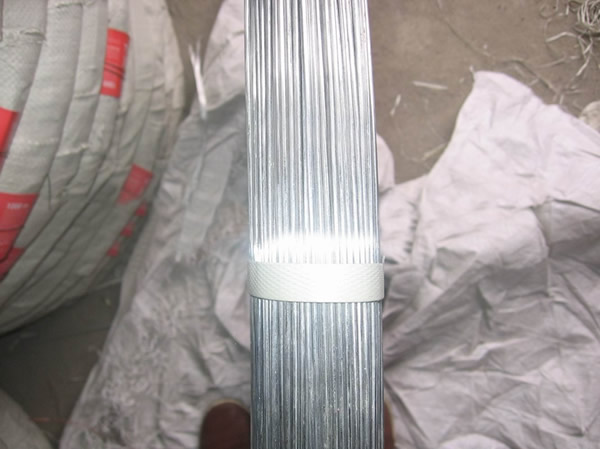 Coiled Hot Dipped Steel Wire with Oval Shaped Section